In one of the most bizarre rebranding decisions in recent memory, Microsoft says its increasingly popular Xbox Game Pass product will now be known as "PC Game Pass". In one move, the company is diluting the Xbox brand and dissociating the product from the Microsoft brand.
Why do I think the PC Game Pass name is a problem? Let's take a look:
Firstly, the future of gaming is in streaming and online. Microsoft seems to not want the Xbox brand to be at the forefront of the push. Is the company moving Xbox to the side to be the console division and nothing else? Maybe, but on the flip side the Xbox Network (formerly Xbox Live) and Xbox Game Streaming (xCloud) still carry the branding.
It is also worth noting Microsoft says the service is "still Xbox".
Secondly, and more problematic is how generic the new "PC Game Pass" name is. Nothing about this new branding tells users that this is an Xbox and/or Microsoft product. It is unclear how Microsoft would want to create ambiguity around the service.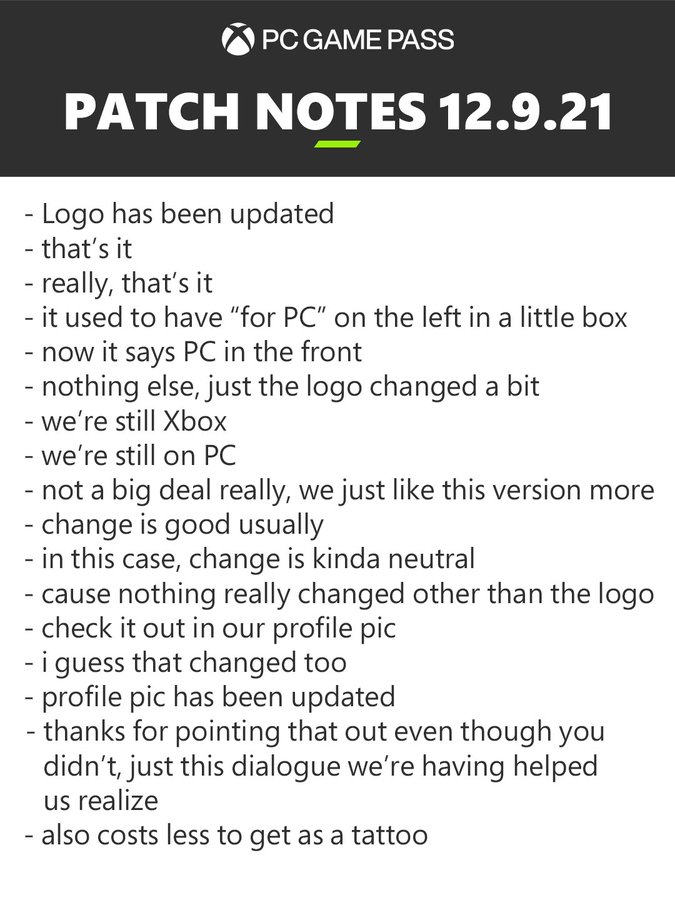 Moving On
Yes, the company wants what it envisions as the Netflix of gaming. A one-stop-shop solution for gaming on the cloud, streaming, and access. In that regard, a rebrand to a new product makes sense as the company shifts towards expanding the capabilities of Xbox Game Pass. Still, PC Game Pass is so, "meh".
Xbox Games Pass/PC Game Pass will continue to deliver the same functionality. So, that means access to Xbox games on PC on a subscription basis without needing to pay for individual titles. Also, higher payment plans will continue to have access to Xbox Cloud Gaming built-in.
Tip of the day: Tired of Windows´s default notification and other system sounds? In our tutorial we show you how to change windows sounds or turn off system sounds entirely.
Source Winbuzzer