Microsoft Teams rolls out Background Effects. Here's how you can set a custom background using it.
You've probably seen friends and people on the Internet using Zoom's custom backgrounds feature to replace their background with something more interesting. You may even have seen Microsoft employees showing off the same features using Microsoft Teams as well.
The first version of the custom backgrounds feature for Microsoft Teams, known as Background Effects launched this April.
Learn more: How to Rapidly Enable Working From Home: 5 Practical Tips to Maximize Microsoft Teams
You may have been noticed that this feature shipped with only the option to choose from seven pre-selected backgrounds – ranging from offices, homes and a beach.
You can access these by selecting same option that you've previously used to access background blur (which is still available within background effects):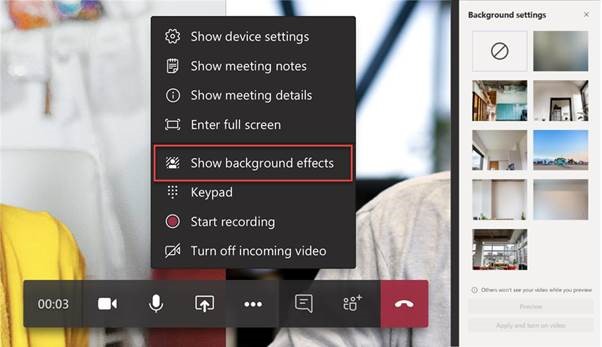 How to set your own custom background
In May, Microsoft will roll out the ability to set your own custom background. If you can wait, you should do that.
If you are confident navigating the file system, then you can use this technique to set your own background
 now
 though. Be warned though – this is a bit of a fiddly technique, and is entirely unsupported by Microsoft (and Practical 365).
Backgrounds are downloaded by the Teams client and stored within the %APPDATA%\Microsoft\Teams\Backgrounds folder, and within this is a folder named Uploads.
To upload your custom background, drop a file in JPG or PNG format into this folder. You should ensure you own the rights to the photo, so if you don't have any suitable landscapes around, check out the royalty-free site Unsplash.com – though make sure you download in a suitable size (such as Medium, or 1920×1280).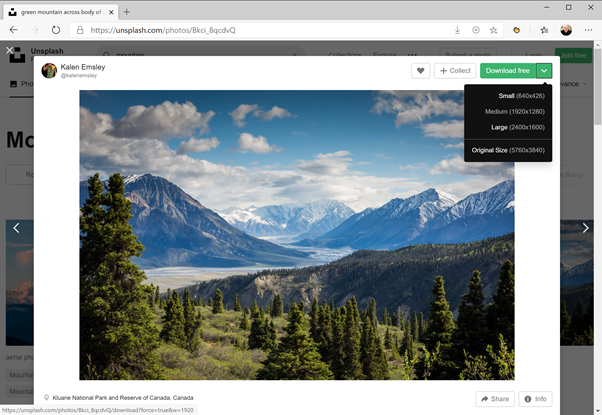 Save your custom backgrounds into the Uploads folder:

The next time you join a meeting and select Background Effects, you'll see the new backgrounds available for selection. Enjoy!
Let us know how well this works for you in the comments.
Source Practical365